Corolla Fish Report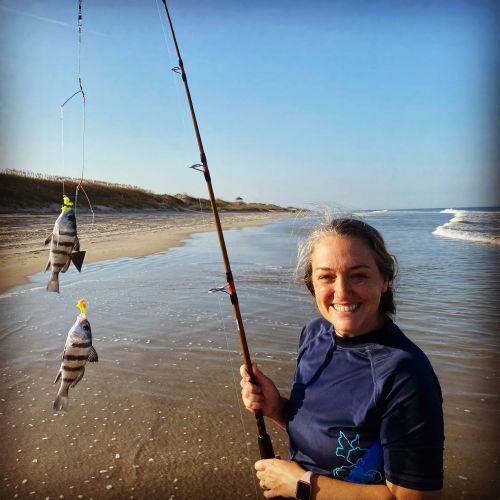 Wednesday, September 21, 2022
Offshore from Oregon Inlet
Inshore from Oregon Inlet
Corolla to Nags Head Piers
Corolla to Nags Head Surf
Corolla to Nags Head Sound
  We are just having some fantastic weather this week it has been absolutely beautiful out. The ocean today is actually pretty calm which I did not expect so enjoy it while you can because it will get rough as Fiona approaches. The fishing this week has not been stellar but there are fish being caught from puppy drum, croakers, mullet, and a bunch of small black drum in the surf. When it's calm out or not much wave activity the fishing does seem to slow. The piers have blues, croaker, and flounder on them. The nearshore fleet has a bunch of false albacore out there with Spanish, blues, sea bass, and king mackerel so the nearshore action is pretty fun right now. Offshore boats are picking off the marlin and sails with mahi and some scattered tuna. The water temp is 77 today with 1-foot waves at best and its daily clear water at this time. Today's photo sent in by Lauren fishing up in Carova beach and we thank you, Lauren

Charters are available but as Fiona aproches, we will see the boats stay to the inside for a few days we will keep you updated.

Send your photo and questions to obxbaitandtackle@yahoo.com and we thank you.