Corolla Fish Report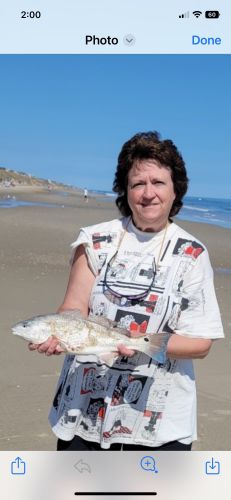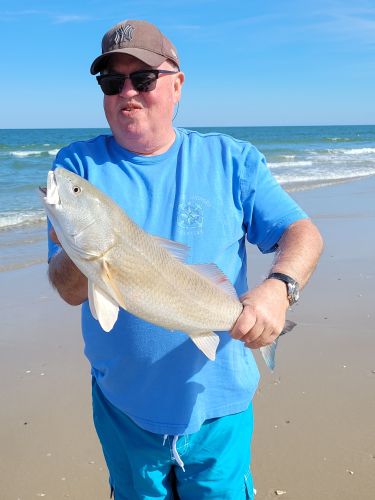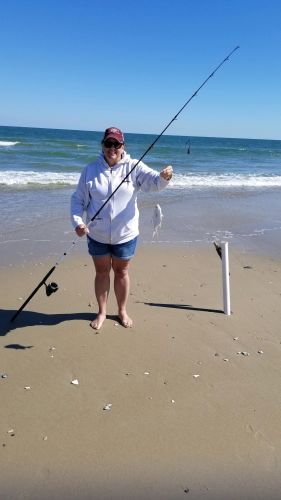 Wednesday, October 12, 2022
Offshore from Oregon Inlet
Inshore from Oregon Inlet
Corolla to Nags Head Piers
Corolla to Nags Head Surf
Corolla to Nags Head Sound
  Smile Beth, you just caught a drum!! I know she doesn't like her picture taken and she will probably kill me for this but that's the risk we reporters have to take, it's a dangerous job sometimes. We also have Patrick and Cathy Grant from Glen Ridge NJ send in their pics and they scored a nice drum and other fish up on the 4x4 beach and enjoying a really lovely week here on the outer banks. The last few days have just been beautiful out here. We have 1-foot waves this morning but there is a chop out there with 65-degree water temp so we may see a bump in the fishing today. The waves will pick up tomorrow afternoon into Friday and we do see a wind shift to the southwest will see what that brings us. The piers are seeing a little action this morning with bluefish, mullet, spot, and black drum and in the last 3 days, they have had a good mix of fish with drum and trout, Spanish in the mix as well so a great way to spend the day. The nearshore boats are enjoying some good fishing as of late with false albacore, Spanish, bluefish, triggerfish, and sea bass so some good action on the smaller trips. Offshore despite not too many boats going out are also getting some good action with yellowfin, blackfin, wahoo, and mahi so no complaining anglers here.

Charters are available just give the shop a call and we will get you all set up.

Send your photos to obxbaitandtackle@yahoo.com and we thank you.