Corolla Fish Report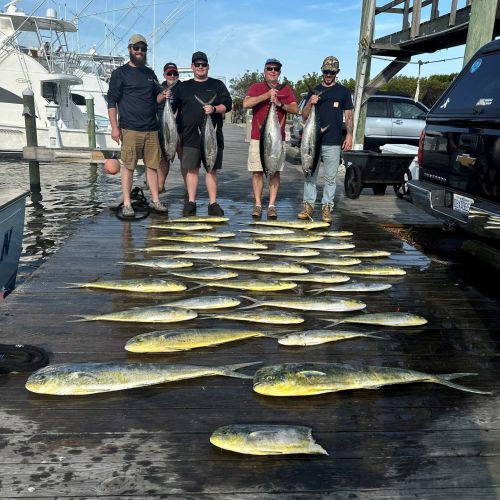 Offshore from Oregon Inlet
Inshore from Oregon Inlet
Corolla to Nags Head Piers
Corolla to Nags Head Surf
Corolla to Nags Head Sound
   Well, the rain has passed but the wind has not. It is windy this week but it is blowing offshore which has at least laid down the ocean and is fishable. You may want to have a hoodie on as it is a little cool out this morning. I would imagine there are a few folks hitting the surf on the beach this morning and I see a few on the piers giving it a try. So far all I have seen come over the rails at the pier is a skate so far but the mullet should be out there. The water temp for this morning has unfortunately cooled off from 61 to just under 58 so we are still just trying to get going I actually thought we were going to start with a bang this spring but mother nature as always has slid in that curve ball. Most of the action is still down at Hatteras at this point but it will come our way Eventually we will just have to be patient. The charter fleet is going well with good loads of mahi and tuna so the fishing in the gulf stream is good. It is just the wind in some areas that is going to make the fishing not so fun. I will keep you up to date even though I not putting something out there every day we just need some consistency to get things going.

FYI: If you're coming to Corolla next week they are going to be sealing and restriping the parking lot in the shopping center so parking and trying to get to the stores is going to be a challenge and a major pain in the ---. They will be doing in sections but I'm not sure where they are starting or how it will work out. There may be one day we are just going to close to let them get it done but I'm not sure what day that will be, we are just going to have to deal with the inconvenience.

The charter desk is open for early bookings just call the shop or you can send an e-mail to obxbaitandtackle@yahoo.com and I will be happy to answer your questions. Thank you.