Corolla Fish Report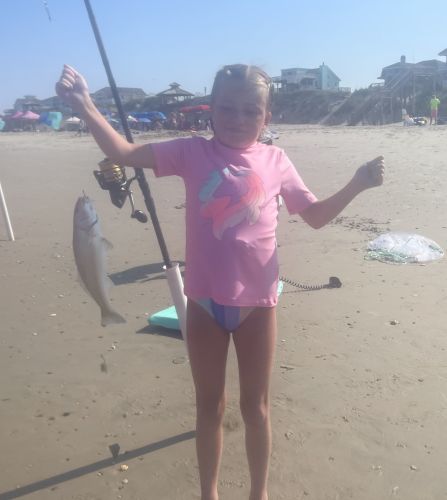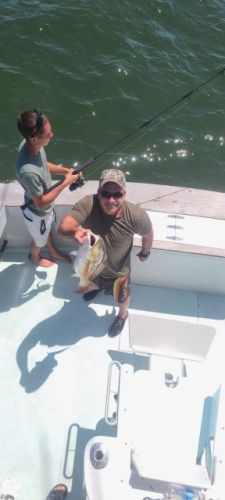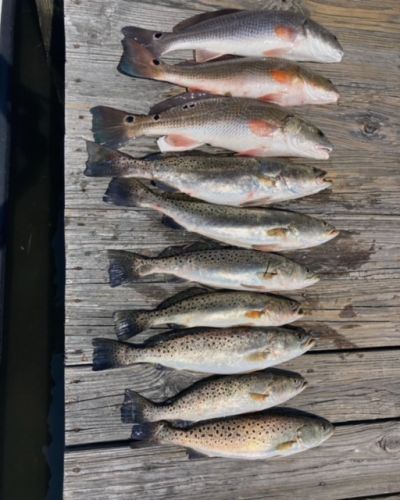 Wednesday, August 9, 2023
Offshore from Oregon Inlet
Inshore from Oregon Inlet
Corolla to Nags Head Piers
Corolla to Nags Head Surf
Corolla to Nags Head Sound
  Well, we have a really great day today it is absolutely beautiful out very little wind and the temp is perfect. The water is a little cooler today but the fishing isn't too bad. We are seeing bluefish, kingfish, mullet, croaker, and a bunch of spot with some drum hitting. The shark frenzy still continues as well. Eric Lundgren sent in his photos of Parker and Sydney and they are from Cornwall NY they were having fun catching a mess of bluefish this morning I believe in Whalehead so great job everyone. The drum pics were sent in by our Captain Kain on the Miss Nell and they came across a good drum bite on their 1/2 day trip. There are reports of drum moving around the inlet now so we may just start to see some fish begin to run. The piers today had spanish and bluefish. The nearshore crews had ribbons, spanish, bluefish, and drum. The offshore fleet apparently stayed in at the docks yesterday so no reports.

Send your photos to obxbaitandtackle@yahoo.com and we will proudly post you in the next report!!

Charters we have them just call the shop to book your trip and we thank you.