Corolla Fish Report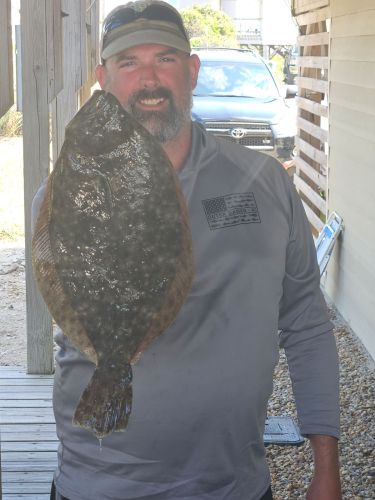 Sunday, September 24, 2023
Offshore from Oregon Inlet
Inshore from Oregon Inlet
Corolla to Nags Head Piers
Corolla to Nags Head Surf
Corolla to Nags Head Sound
The storm has passed and time to get back at it. Very busy today in the shop so we have some fishermen trying today. The water is a bit on the dirty side today but it will clean up. Luke is up on the 4x4 beach and sent in today's photos which came in a couple of days ago but are worth sharing. Luke caught a 41" drum Kellan with a 23" and Matt with a 20" flounder. Well, that's what was going on prior to the storm and we should be able to pick up where we left off as the new fishermen hit the beach and we should hear something soon.  No boat reports but they should be getting back on the water.

Charters are available this week.

send your photos to obxbaitandtackle@yahoo.com and we thank you.