Corolla Fish Report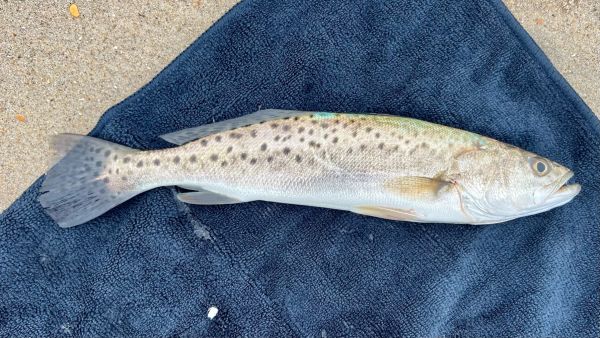 Offshore from Oregon Inlet
Inshore from Oregon Inlet
Corolla to Nags Head Piers
Corolla to Nags Head Surf
Corolla to Nags Head Sound
   Fun day Sunday where we have no sunshine this morning. We had a fair amount of rain yesterday afternoon and we have cloudy skies and a pretty strong North West wind at 19kts. I think you can expect a strong current today so it may be difficult to hold bottom but we do improve as the week continues. Photos sent in by Mark Bjorge came in for some tackle and was having a hard time. The fish were biting but not getting hooked while using whole finger mullet so we got him some stinger hooks which you connect to the main hook and pin the stinger at the tail of the bait which did the trick. Bluefish love to eat the mullet right up to the gill plates and that second hook will get them every time so well done Mark and thanks for sharing the photos. The water today is dirty along the shoreline with the cleaner water just out of reach this morning with a 70 degree water temp and high tide at 8:24 this morning. It is Sunday so there are no boat reports or pier reports.

Charters are available just call the shop and book your trip as I will be on mine Thursday.

Send your photos to obxbaitandtackle@yahoo.com and we thank you.