Corolla Fish Report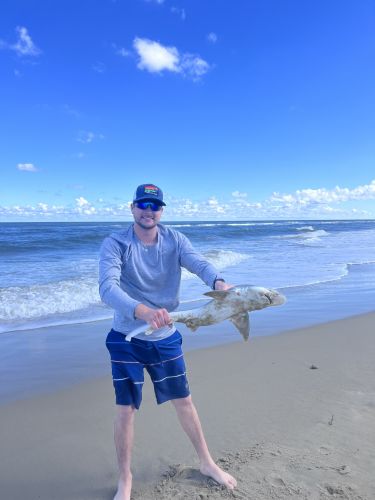 Saturday, October 21, 2023
Offshore from Oregon Inlet
Inshore from Oregon Inlet
Corolla to Nags Head Piers
Corolla to Nags Head Surf
Corolla to Nags Head Sound
   Windy Saturday morning. The sun is out but we have about a 20 MPH wind out of the west. Matt sent in a photo of one of the many sharks that are out there so you know who the culprits are. These guys are fairly easy to catch and they have been eating the cut mullet so depending on the rig that you are using and your getting bit off you will no what got you. We have seen bluefish, mullet some trout, and pompano out in the surf as well. The piers yesterday had bluefish, flounder, small trout, and pigs and pins with spot. Still no boating reports. Today we have a 2 to 3' surf with 70 degree water temp and I would expect somewhat of a strong current today.

We do have charters available.

Send your photos to obxbaitandtackle@yahoo.com and we thank you.