Corolla Fish Report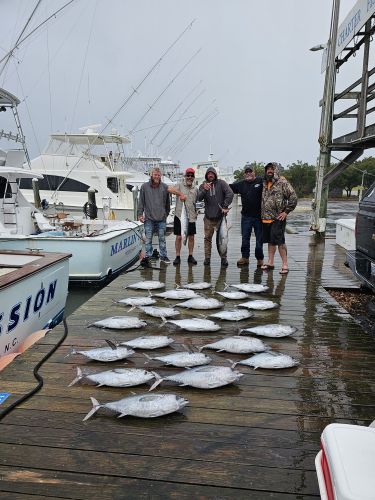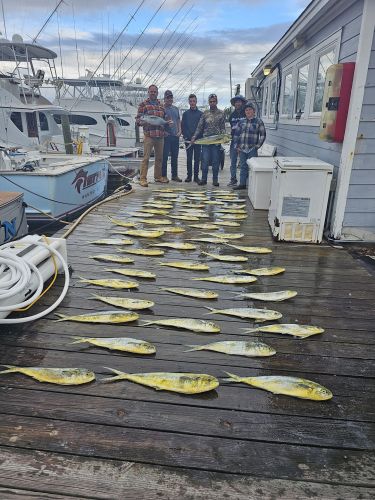 Tuesday, October 24, 2023
Offshore from Oregon Inlet
Inshore from Oregon Inlet
Corolla to Nags Head Piers
Corolla to Nags Head Surf
Corolla to Nags Head Sound
   Well, today we have calm winds this morning with a little chop to the water with a 66-degree water temp. Along the beach, we do have some puppy drum getting landed along with mullet, black drum, and small trout. The only problem is these pesky sharks are still on the loose just making it hard to soak your bait for very long or at least long enough to attract something other than the sharks and some larger rays have been on the bite as well. Cut mullet and shrimp have been the bait of choice. We have still a chill in the air with the northwest wind but the good news is we are going to heat back up for the rest of the week to the mid-70s to 79 on Saturday oh yeah!! The boats finally got a chance to get back on the water and inshore boats had drum and speckled trout. Offshore had a mixed bag with some nice-sized yellowfin, mahi, marlin, king mackerel, and sea bass so the fall fishing in the gulf isn't too bad right now.

Charters are available give us a call and book your trip today!! Fall fishing is here.

Send your photos to obxbaitandtackle@yahoo.com and we thank you.