Corolla Fish Report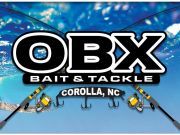 Offshore from Oregon Inlet
Inshore from Oregon Inlet
Corolla to Nags Head Piers
Corolla to Nags Head Surf
Corolla to Nags Head Sound
This week is what fall in the Outer Banks is all about. We are enjoying some absolutely fantastic weather in the upper 70s with calm winds and clean clear water conditions. To top it off I did hear good things from the beach yesterday with good fishing along the beach. There was a good bite in the morning with the high tide with puppy drum, small trout, mullet, bluefish and even some flounder. The sharks are still around but i would say a little thinner than they have been but still a problem but everyone said the fishing was steady. We will have perfect weather till next Tuesday when we get a cool down unfortunately but I have to say I am loving it right now. On the piers bluefish and trout so far this morning and we are starting to see some larger trout starting to show up as the water is around 68 degrees. I am not seeing any boater reports however there is some good fishing to be had both inshore and offshore. There is a good high tide in the mornings and at dusk so get out there and enjoy it as far for what bait is working mullet, shrimp and fish bits are doing the best.

We do have charters open and available for anyone interested just call the shop.

Send your photos to obxbaitandtackl@yahoo.com and we will post them in the next fishing report and we thank you.