Corolla Fishing Report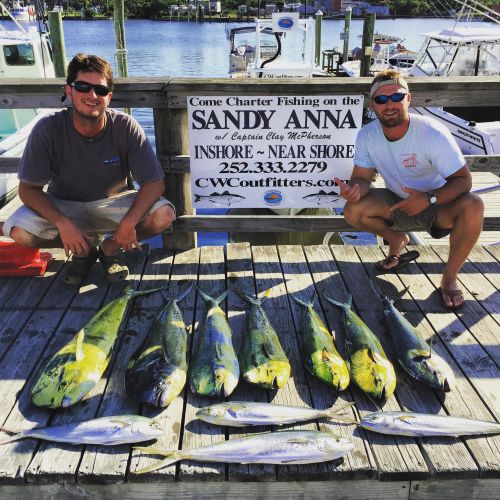 Offshore from Oregon Inlet
Inshore from Oregon Inlet
Corolla to Nags Head Piers
Corolla to Nags Head Surf
Hatteras Surf
      In Corolla today still slow up here and just not many anglers out fishing but one group yesterday did catch some Bluefish in Corolla. The weather is nice a bit of a stiff breeze from the SW but the surf is fairly flat. The bad news is that 57 degree water that seemed to move in the last couple of days just moved back out and dropped back to 52 degrees so ether the research facility gave some bad numbers or there was just a huge change so in ether case we are back where we started. From Avon to Hatteras there was a nice Bluefish bit and good size from what I'm hearing along with Sea Mullet and Blowtoads. The piers caught a good number of Flounder yesterday along with Bluefish and Blowtoads. Little bridge had some keeper striped bass and grey trout Yea!!  Inland fishing had some big rock fish and some Bluefish.
Offshore is showing good signs with limits of Yellowfin, some nice size Do-Do's, Wahoo and 1 Mako a really good day on the water!!
 OBX bait and Tackle is located in the old TW'S building in the Monterey plaza next to the Food Lion. We have everything you need to get out there and do some fishing along with quality clothing and we also offer Boat rentals where you drive and fish, along with inshore and near shore fishing with captain Clay aboard the Sandy Anna. If that's not enough we also have the True Grit with captain Hank at the helm and he is defiantly one of the best captains on the water today for Offshore fishing on 53' of pure luxury so don't delay book today and look us up on Facebook and are web site at obxbaitandtackle.com
Thank you and will see you out here !!