YETI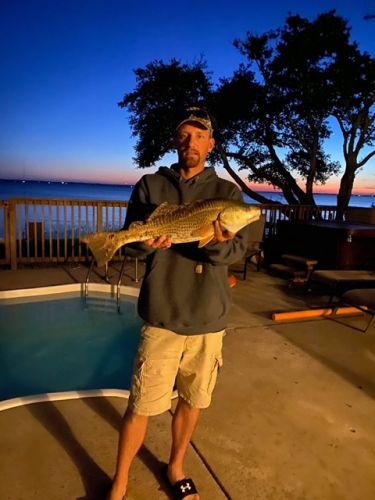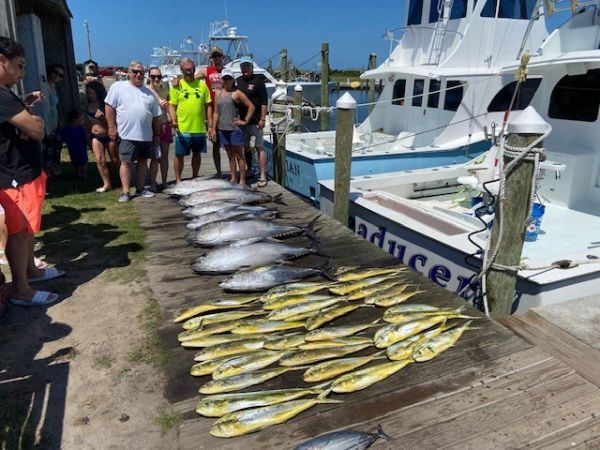 Offshore from Oregon Inlet
Inshore from Oregon Inlet
Corolla to Nags Head Piers
Corolla to Nags Head Surf
Corolla to Nags Head Sound
   Super slow Tuesday is what we have. I was hoping for a turnaround this week and although the weather is good we do have a strong rip making the fishing difficult. Heavyweights are needed and sometimes you can't have enough making it hard on the light tackle anglers. I have not had hardly any reports from folks this week so far however Jeffery sent in a photo from last Friday which I missed so I am posting it now from Monteray shores again with what looks like a big carp so thanks for sending in the pic Jeffery and I apologize for not seeing it earlier. I can't get an accurate water temp this morning but I think we are around the 70-degree mark. With any luck, this rip current will go away soon. The piers are away to beat the current, it may be a little bit of a drive from up here but you can use the current for your advantage. Another way is when the beach is clear from sunbathers is to cast out and walk in the direction of the current to keep your line out there straight, I call it pacing the beach because that's essentially what you're doing, back and forth from a starting position to an ending position, and its good exercise. The piers are reporting that its slow as well today. The nearshore boats still on the Spanish and blues and trout and drum on the inside. The offshore fleet are still dealing on the big eyes with some yellowfin, blackfin, billfish, and good loads of mahi. The bottom fishing is still great with big tiles.

Looking for a charter call ahead of time and book as early as possible as boats and times are very full.

Send your pictures to obxbaitandtackle@yahoo.com   and we thank you!!