Big Blue Out of Pirates Cove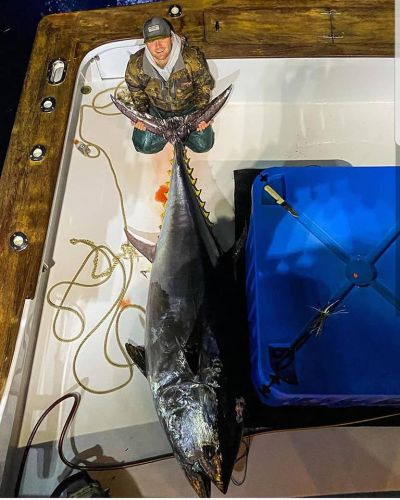 Wednesday, February 19, 2020
Offshore from Oregon Inlet
Inshore from Oregon Inlet
Corolla to Nags Head Piers
Corolla to Nags Head Surf
Corolla to Nags Head Sound
Offshore from Hatteras Inlet
Inshore from Hatteras Inlet
Hatteras Piers
Hatteras Surf
Hatteras Sound
Offshore continues to have nice Bluefin being caught and blackfin down south in Hatteras! Thank you to Hog Wild out of Piates Cove for the nice Bluefin pic, congrats guys!
And nice job to Release Sportfishing out of Hatteras on their nice blackfin catch!
The surf has been slower but still dogfish being caught and a few puppy drum as well.
They're still catching trout and stripers out of the sound.
And inland has had bass, crappie, trout, striper, and perch!
Looks like we might be in for some colder weather and possibly some snow these next 2 days, keep warm everybody!!