Oceans East Fishing Report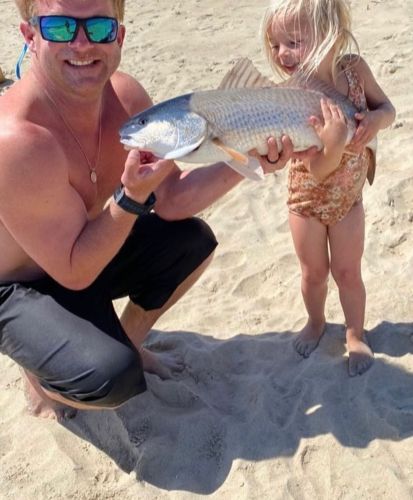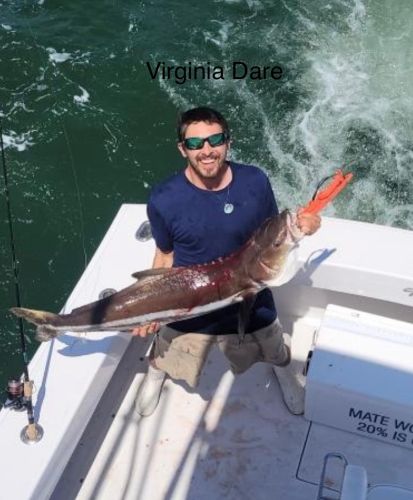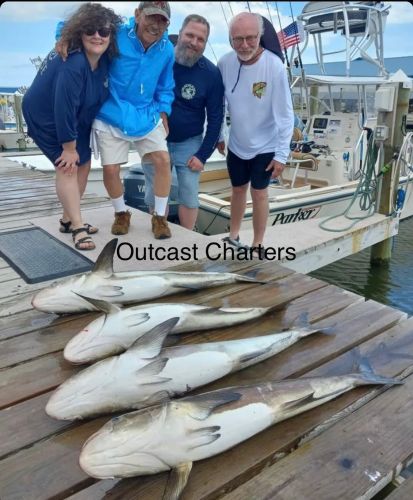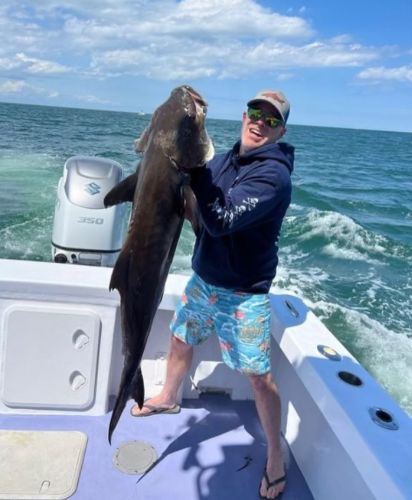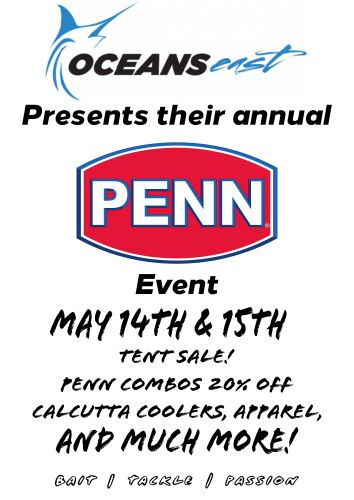 Offshore from Oregon Inlet
Inshore from Oregon Inlet
Corolla to Nags Head Piers
Corolla to Nags Head Surf
Corolla to Nags Head Sound
5/10/22 Fishing Report
Please send your fishing pictures to our Facebook, Instagram or to Oceanseastobx@gmail.com
We will select one winner each week to receive a $20 Oceans East gift card!
As the wind continues and the rain starts, we can only day dream about warmer days to come...
Up until this blow started, the fishing has been outstanding for this time of year! Saturday was a beautiful day with a nice surprise lots of COBIA caught. Most anglers reported that the fish seemed to all be headed south that day, so hopefully we will see them again as they make their way up to the bay.
When the wind first started there were still some puppy drum, some bigger drum and some black drum being caught.  It will probably take a few days after the wind lays out for things to get back to being good.
The offshore fleet is taking this down time to prepare for the fishable days to come, with lots of Captains and Mates coming in the shop to get rigged up and ready.
The inshore guys will be itching to get back out and find where the puppy drum, trout and sheepshead are hiding.
This weekend is our Annual Spring Sale and PENN Event! With lots of great sales storewide. Up to 50% off on Apparel, Xtratufs, Grundens and Olukai Sandals, Coolers, Drinkware, and more! Penn combos 20% off and free giveaways with select purchases while they last! You don't want to miss this!
Next weekend is our Annual Cobia and Tuna tournament. If you are interested, call us or see our website for details!