Be Our Valentine?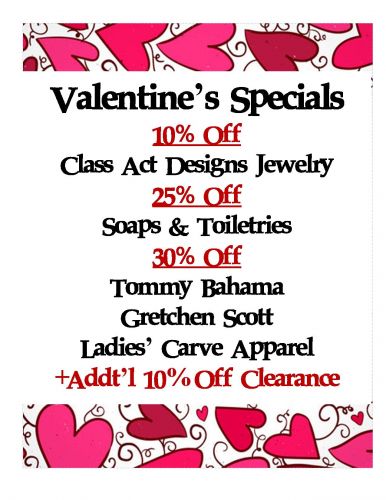 Tuesday, February 11, 2020
Offshore from Oregon Inlet
Inshore from Oregon Inlet
No fishing to report on today so we will update you on our hot Valentine's Sale happening in the Ship's Store right now – the savings have never been sweeter! Come check it out and get something for the sweethearts in your life or buy something for yourself in the name of self-love!!
We would still love to help you book a fishing trip! Come see us in the Ship's Store, give us a call 252-473-3906, or visit us online at www.fishpiratescove.com to book your trip today!