Black-Fin Action!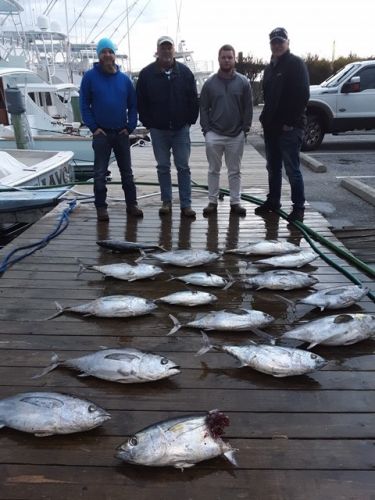 Offshore from Oregon Inlet
Inshore from Oregon Inlet
We are loving these 60-degree January days here at Pirate's Cove Marina! One boat from our fleet ventured out today and they returned to the docks with catches of Blackfin Tuna! Want to get in on the action?! Come see us in the Ship's Store, give us a call 252-473-3906, or visit us online at www.fishpiratescove.com to book your trip today!