Did Somebody Say Tuna?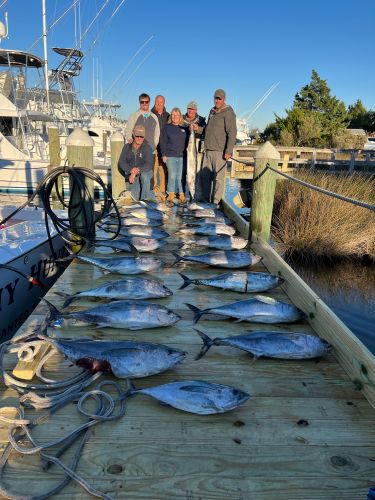 Friday, November 18, 2022
Offshore from Oregon Inlet
Inshore from Oregon Inlet
Trophy Hunter was our only boat that made their way out into the Gulf Stream today and came back with a catch of...TUNA!!!! Weather has kept us at the docks most of November but this weekend is looking promising. Check back tomorrow for another fishing report to know what else is being caught off the coast.
Are you ready to get in on the winter fishing action? Give us a call at 252.473.3906, visit us online at www.fishpiratescove.com or come and see us in the Ship's Store to book your trip today!