First Day of Summer!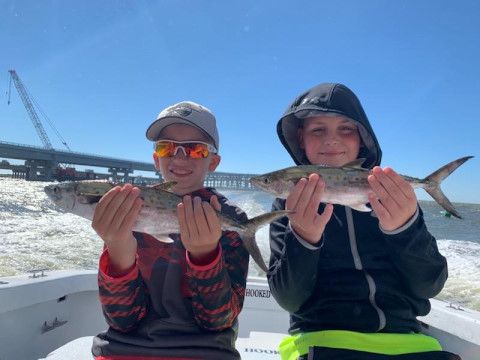 Offshore from Oregon Inlet
Inshore from Oregon Inlet
We kicked off Summer with lots of sunshine but another day of high winds made for rough seas and kept most of our Charter Fleet in the marina for the day. We did have a few of our Nearshore boats make it out and they had a fun day of fishing with catches of Spanish Mackerels and Bluefish!
Want to get in on the action?! Come see us in the Ship's Store, give us a call 252-473-3906, or visit us online at www.fishpiratescove.com to book your trip today!
We are always looking to put together Make-Up trips, follow the link to sign up! https://www.fishpiratescove.com/makeup-charters/