Fish Are Still Biting..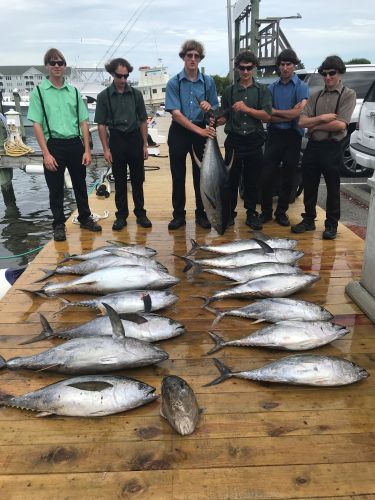 Offshore from Oregon Inlet
Inshore from Oregon Inlet
Today turned out to be really beautiful despite the slight rain showers! We practically had all the Offshore boats out today, and all of them came back with some fish! We had a nice catches of  Mahi, BIgEye, and Yellowfin Tuna. We are hoping the fishing is going to keep continuing to get better! We also had a great day with our Nearshore and Inlet fishing today as well! Our Inlet fleet had a great catch of Cobia, Spanish Mackerel, Bluefish, and Bonita Mackerel.!. Our Inlet boat had a great day catching a handful of keeper Bluefish!
We do have a couple spot available for a Make-Up Charter for this weekend so if you are Interested visit us online and fill out those Make-Up Charter Request Forms! Forgot to book your adventure for the week? Don't worry! Give us a call at (252) 473- 3906 or visit us online at www.fishpiratescove.com where you can check availability, read up on our boats and captains and book your next trip!!