The Fish so Nice, They Named It Twice!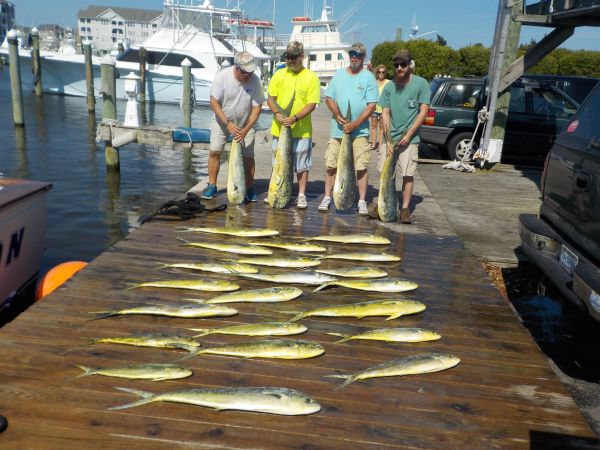 Offshore from Oregon Inlet
Inshore from Oregon Inlet
Today was a gorgeous day on the Outer Banks! Charters across the fleet had great catches of meat fish! The Inlet fleet went out this morning and caught a few Trout, Sea Mullet, and bottom fish. The Nearshore fleet had an extended half day trip and had great catches of Cobia, Spanish Mackerel, and Bluefish. The first offshore boat returned to the docks today by noon! Everybody else was close behind with boxes full of Mahi Mahi!
Want to get in on the action?! Come see us in the Ship's Store, give us a call 252-473-3906, or visit us online at www.fishpiratescove.com to book your trip today!
We are always looking to put together Make-Up trips, follow the link to sign up! https://www.fishpiratescove.com/makeup-charters/