Friday Fishin'!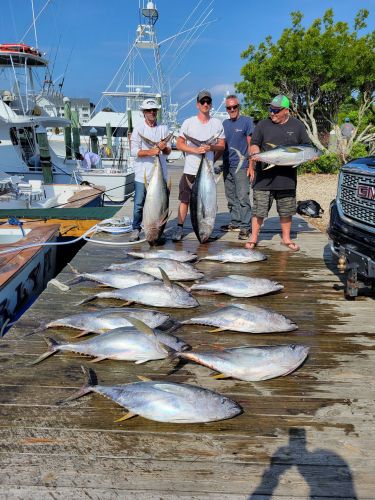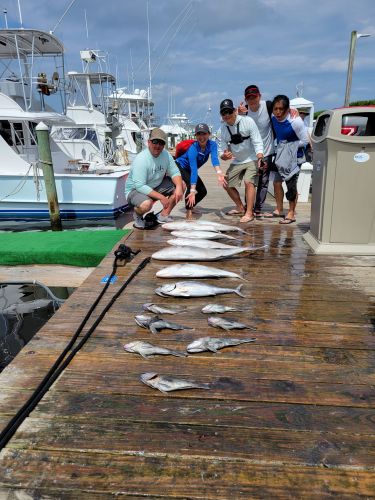 Offshore from Oregon Inlet
Inshore from Oregon Inlet
Today our Offshore fleet showed up with catches of Yellowfin and Bigeye Tuna, Tilefish and Dolphin! They also released a Blue Marlin! The Nearshore fleet brought in plenty of Spanish Mackerel and Amberjacks!
Congratulations to all the citation fish that were caught today! Keith Hurban (79 lb. Yellowfin), Tiffany Jewell (82 lb. Yellowfin), Treven Baker (42 lb. Dolphin), Loralee Grimes (72 lb. Yellowfin), Cody Blades (74 lb. Yellowfin), John Lang (80 lb. Yellowfin), Chesapeake Blasting (Released 500lb. Blue Marlin), and Preston Marsh (Released Yellowfin).
Want to get in on the action? Come see us in the Ship's Store, give us a call 252.473.3906 or visit us online at www.fishpiratescove.com to book your charter today!