Fridays Are for Fishing!!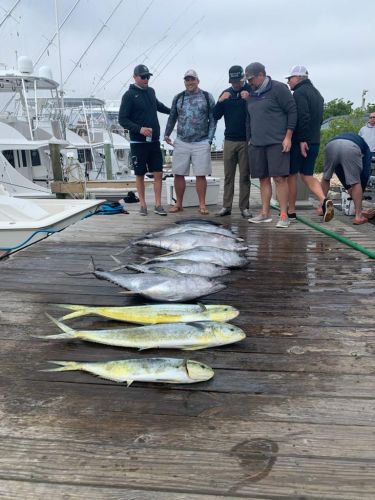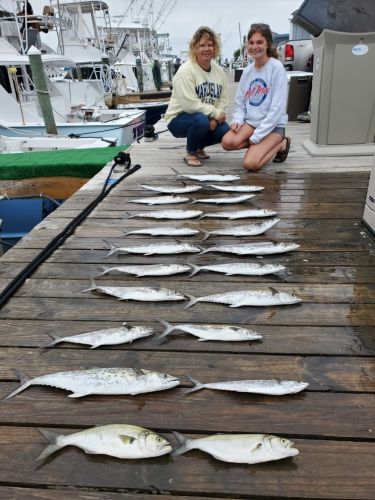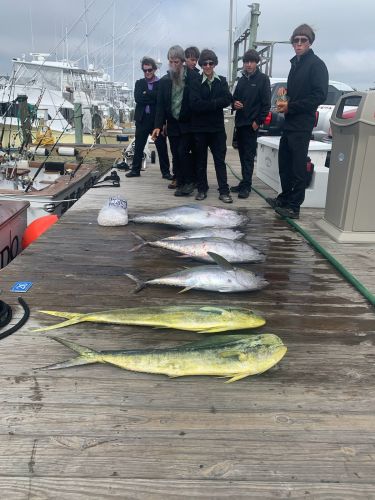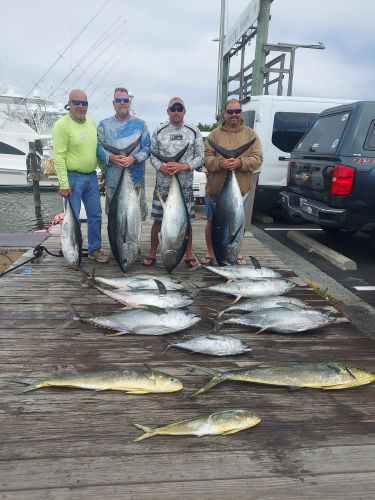 Offshore from Oregon Inlet
Inshore from Oregon Inlet
Today offshore pulled in Yellowfin & Blackfin Tuna, Tilefish, Seabass, King Mackerel and lots of Mahi Mahi! They also pulled three citation sized Bigeye! Nearshore was mostly Spanish Mackerel and Bluefish.
Congrats to Sandy Lewis, Lorie Williams, and Bryan Gay for their citation Bigeyes!
Want to get in on the action? Come see us in the Ship's Store, give us a call 252.473.3906 or visit us online at www.fishpiratescove.com to book your trip today!