Great Day All Around!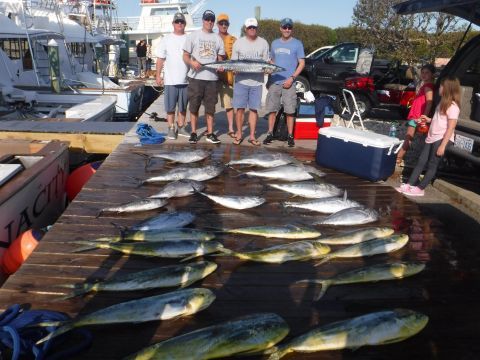 Offshore from Oregon Inlet
Inshore from Oregon Inlet
It is absolutely gorgeous!  We couldn't have ordered a better weather day for our anglers.  Blue skies, fair seas and a great day of fishing.  Most of our Offshore fleet was out today and the anglers came back happy!  Boats tied up and laid out their catches of Blackfin, Yellowfin, Wahoo and Mahi.  We are starting to get the Gaffers now too.  Nearshore, was not quite as lucky - only a little bit of action with the Bluefish.  Life is good here on the OBX and the fishing is pretty good too!  If you want to get in on the action, give us a call at 1-800-367-4728 or book online.  We want to be a part of your fish tale!!