Blow Day - Slow Day!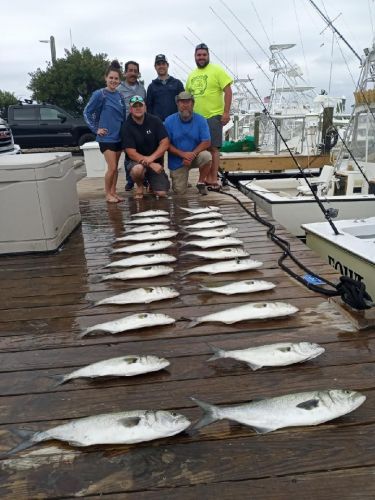 Saturday, September 12, 2020
Offshore from Oregon Inlet
Inshore from Oregon Inlet
Not a lot of action here at the Marina today as were forecast to blow 25-30 from the North East.  However, one of our Nearshore boats was able to get out and find the Bluefish bite!  Just look at these beauties!  The winds look like they might stick around for the next couple of days; but we are making the best of it here at Pirate's Cove!  Speaking of which, it's a great time to book your Fall Fishing trip.  The weather is still very mild in the Fall and we are hopeful the great fishing will continue.   We still have some availability, So stop by the Ship's Store, give us a call at (252) 473-3906 or Book Online!  We'd love to hook you up!