.!. Holy Mahi .!.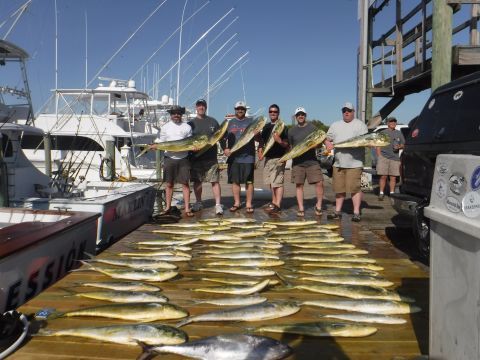 Offshore from Oregon Inlet
Inshore from Oregon Inlet
Another Beautiful sunny day here at Pirates Cove Marina! The Mahi fishing was AWESOME! We only had 3 boats out today, and still managed to have over 138 Mahi thrown up on the docks...There was a Yellowfin and  Blackfin thrown in there to, but it was still nothing on the Mahi
Don't miss an opportunity to fill the fish box and your freezer, book your charter today!  We have options for almost every type of angler sound, nearshore to offshore! Don't have a full group of six? We have make-up charters and have list going right now, so go visit us online www.fishpiratescove.com/charters or call us at (252) 473-3906 to check out the fleet and explore all of our options!