Mixed Bag!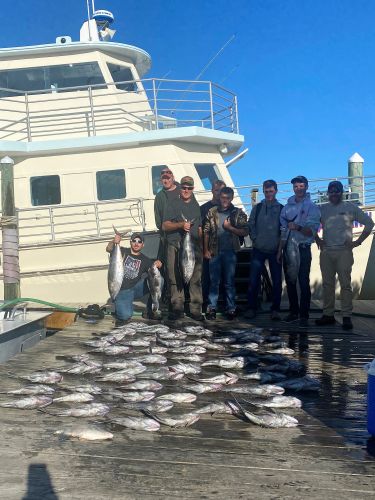 Wednesday, October 26, 2022
Offshore from Oregon Inlet
Inshore from Oregon Inlet
We were finally able to get back out there and do some fishing after the weather kept us stuck at the docks the last few days! The Offshore Fleet returned with catches of Yellowfin Tuna, Mahi Mahi and Seabass! Haphazard released a Blue Marlin today!
Nearshore Charters reported a little bit of everything including Albacore, Seabass, Triggerfish, Spanish Mackerel and Bluefish! The Inlet Crew had a mix of Trout, Flounder and Puppy Drum!
Want to get in on the action?! Give us a call 252.473.3906, visit us online at www.fishpiratescove.com or come see us in the Ship's Store to book your trip today!