Some Tuna for You?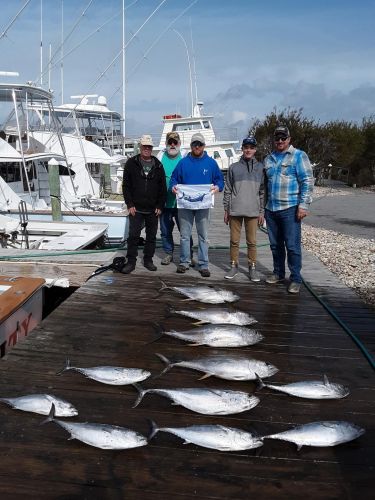 Offshore from Oregon Inlet
Inshore from Oregon Inlet
We might be out of towelette paper, but we have sunshine and fishing...Tenacity was our only boat that ventured out today, and returned  happily to the docks with catches of  Yellowfin Tuna, False Albacore, and even released a Blue Marlin... For everyone still wanting to get their shop on we have a free shipping on online sales over $50. use promo code: STPATS
If you want to book your trip today, come see us in the Ship's Store, give us a call at 252.473.3906 or visit us online at www.fishpiratescove.com and let us book your trip today!!