The Struggle Is Reel!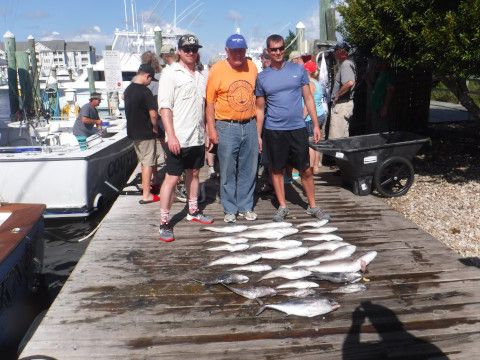 Offshore from Oregon Inlet
Inshore from Oregon Inlet
The Struggle is REEL - at least today it is!  Not a lot of great fishing to brag about today.  While several of our offshore charters went out, most had to settle for a haul of tilefish.  There was a Blackfin bite; but nothing much else to report.  With the weather that moved through over the last two weeks, the Anglers are going to have to chase down the new hangouts -- but we have faith they will find them soon!   Nearshore, the bottom fishing was good and the crabbing and shrimping charters were also successful.  Hoping for a better report tomorrow.  We would love to help you book your next charter.  Give us a call at (252)473-3906 and we will hook you up or book online!   If you're in town, stop by, have a drink at Mimi's while you watch the boats come in.  We've got 50% off all Bathing Suits, Cover Ups and Escapada Spring styles!  Also, tournament shirts have been a Hot item - hurry in and get yours or shop online!  See you soon!