Sunday Funday..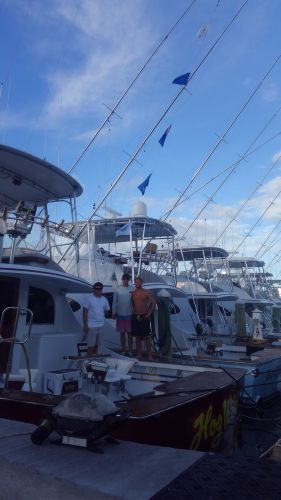 Sunday, September 9, 2018
Offshore from Oregon Inlet
Inshore from Oregon Inlet
Well it looks like Florence has her eye set on North Carolina, even though she's not welcomed here..We will continue to monitoring the storm closely and will try and report any major updates or changes as soon as we learn them... We had 3 Offshore boats venture out today. and everyone had a great day catching Limits of Mahi, and Releasing 6 White Marlin, 1 Blue Marlin, and 3 Sailfish.. Congratulations Madison Kimball on your Blue Marlin, Sailfish, and White Marlin citations today..
Want to get in on the action? Come see us in the Ship's Store, give us a call 252.473.3906 or visit us online www.fishpiratescove.com to book your trip today!
Q: What did the ETA model say to the NGM model?
A: I'm prettier than you.