They Are Out There!!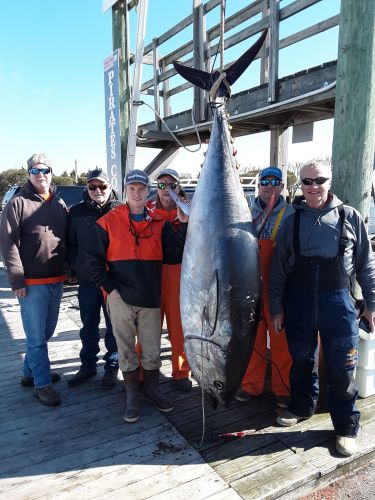 Saturday, February 2, 2019
Offshore from Oregon Inlet
Inshore from Oregon Inlet
Seems like it is shaping up to be a bountiful Bluefin Season!  We only had one Charter out today; but several of the private boats have been very lucky with their catches.  This beautiful boy was hauled in by one of those boats, which reported having bites on 4 lines at one time!  Yes, people... they are out there!  Want to get in on the action....give us a call at (252)473-3906 or book online any time!  We'd love to "hook you up" on your next Charter Fishing Excursion!