Thrills, Bills and Tuna Too!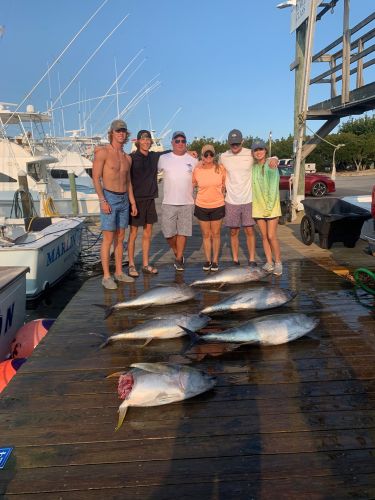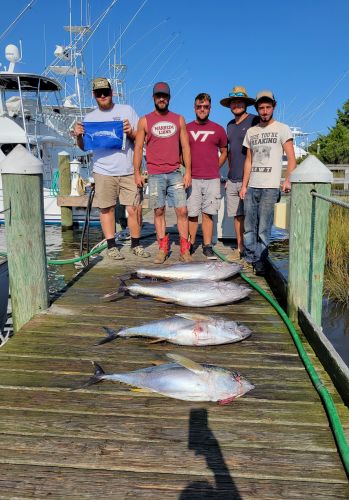 Saturday, September 11, 2021
Offshore from Oregon Inlet
Inshore from Oregon Inlet
WOW!  Today's weather was just beautiful!  Our Offshore fleet didn't miss the opportunity to get out there and take advantage of this great weather either!  Anglers were on the Billfish today, releasing White Marlin, Blue Marlin, and Sailfish!  They are still fighting the sharks for their share of the tuna;  but several of our boats persevered and were able to make it back to the docks with a nice catch of Yellowfin!  Want to get in on the action?  Book online or give us a call at (252)473-3906.  We'd love to hook you up!