Thursday's Catch!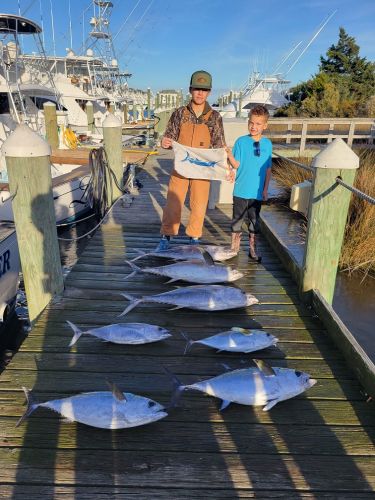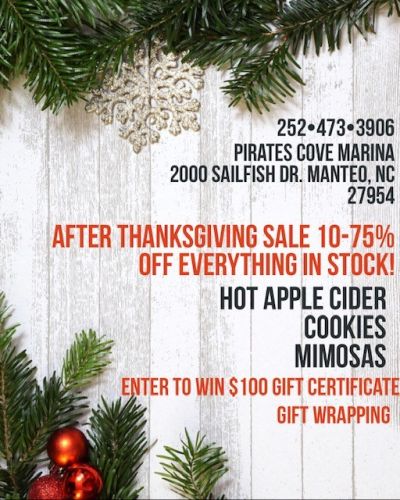 Thursday, November 18, 2021
Offshore from Oregon Inlet
Inshore from Oregon Inlet
Trophy Hunter was our only boat fishing today and they returned with catches of Yellowfin Tuna, Blackfin Tuna and even released a Blue Marlin! We are all ready for the Holiday's here in the Ship's Store! Don't forget to come see us for our Open House on Saturday, November 27th! Everything will be on sale and we will have giveaways and mimosas!!
Let us hook you up with a charter of your own! Visit www.fishpiratescove.com, call us at 252-473-3906 or come see us in the Ship's Store!