Tuna Haul!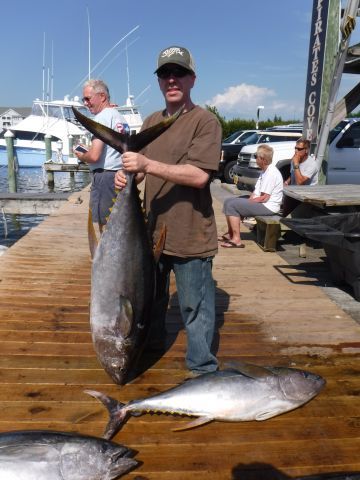 Offshore from Oregon Inlet
Inshore from Oregon Inlet
It was another beautiful day here on the Outer Banks! Our offshore and nearshore fleets both had a great day! The past few weeks have been amazing fishing and today was no different!
Our offshore fleet had another huge haul of Yellowfin Tuna! One angler, Ken Henry caught a citation 85 pounder! All of our boats limited out early this afternoon on Tuna, then caught a few Dolphin in addition!
Our nearshore fleet also had a fun day, bringing in the Cobia! We're loving the sunshine and warm weather, hopefully it'll stick around for a while!
If you want to book your own trip and catch some big, tasty fish, visit us at www.fishpiratescove.com, call and talk to us at 252-473-3906 or come in the Ship's Store and see us in person!