Tuna Tuesday!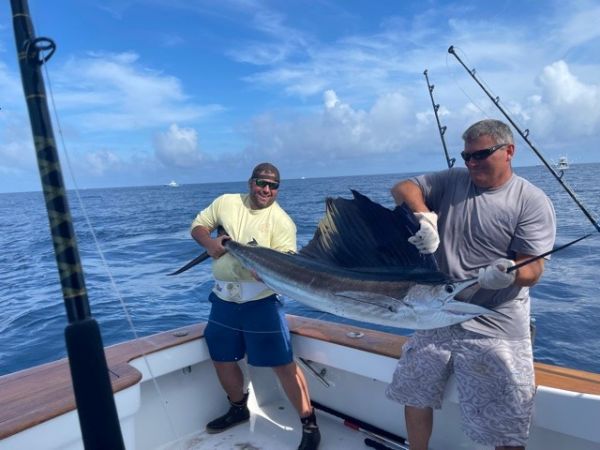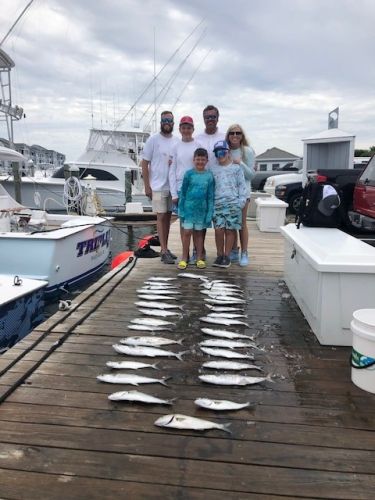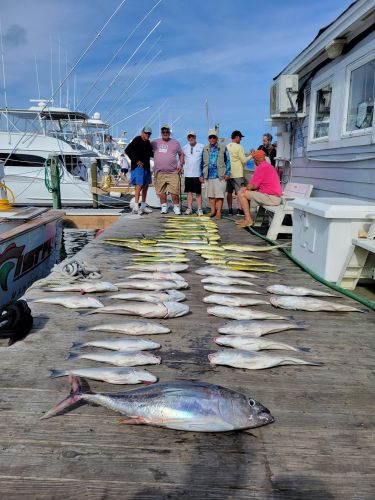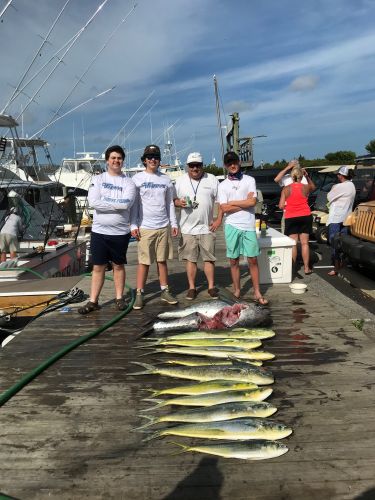 Offshore from Oregon Inlet
Inshore from Oregon Inlet
The Offshore fleet arrived at the docks with citation sized Yellowfin and Bigeye Tuna, along with Mahi Mahi and Tile Fish! Nearshore charters brought in good catches of Spanish Mackerel, King Mackerel and Amberjacks!
Congrats on your citations today: Joshua Pace (78 lb. Yellowfin), Felix Eufarbia (93 lb. and 98 lb. Yellowfin), Kenneth Priddy (80 lb. Yellowfin)!
Want to get in on the action? Come see us in the Ship's Store, give us a call 252.473.3906 or visit us online at www.fishpiratescove.com to book your charter today!