Tunas and Wahoo, Oh My!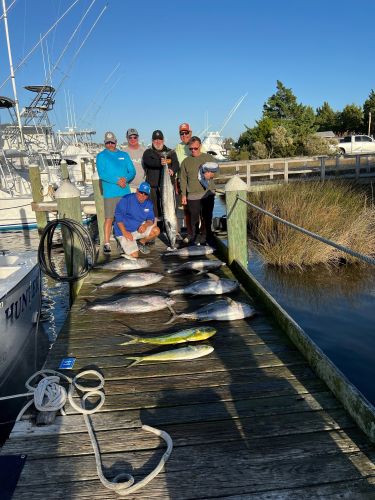 Offshore from Oregon Inlet
Inshore from Oregon Inlet
Another beautiful fall day here at Pirate's Cove Marina! The Inlet boats had good catches of Striper, Trout and Flounder. We only had one boat Offshore today, the Trophy Hunter, and they returned with a great catch of Tuna and a Wahoo. We are hoping to have a few go out tomorrow, so check back for a fishing report.
Want to get in on the action? Come see us in the Ship's Store, go online to www.fishpiratescove.com or give us a call at 252.473.3906 to book your trip.
Save the date! Our Annual Holiday Open House is right around the corner! November 26th from 9am to 5pm. We will have huge storewide sales and giveaways! So come sip and shop with us!