Wahooo!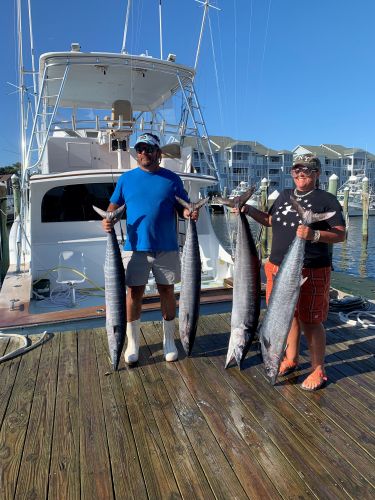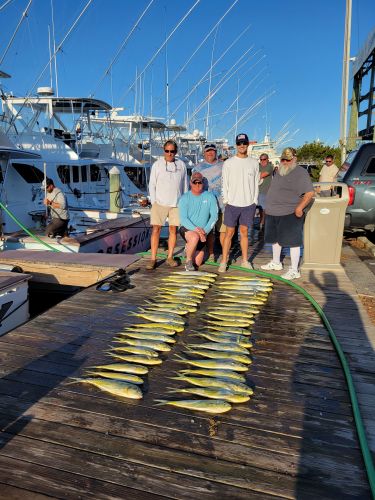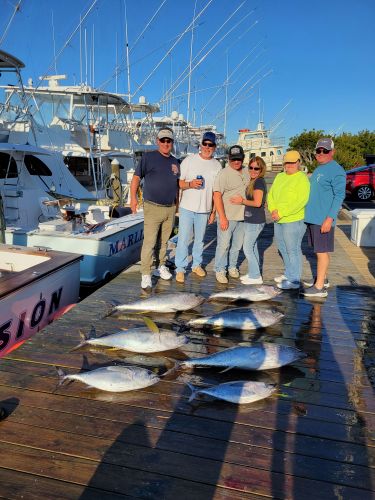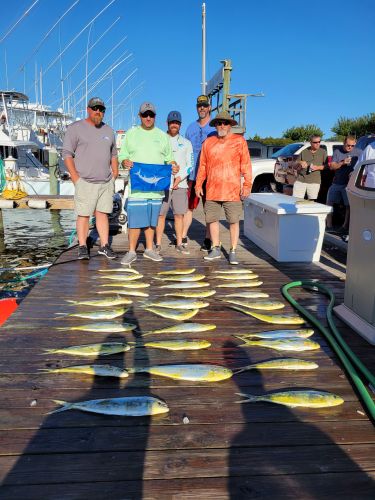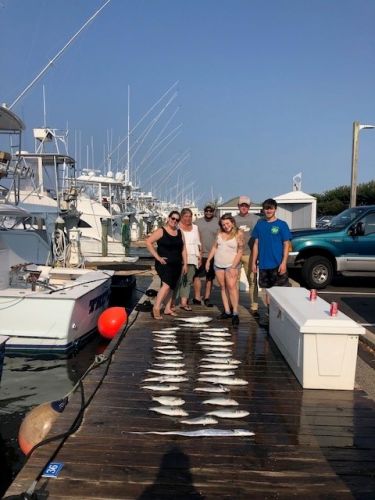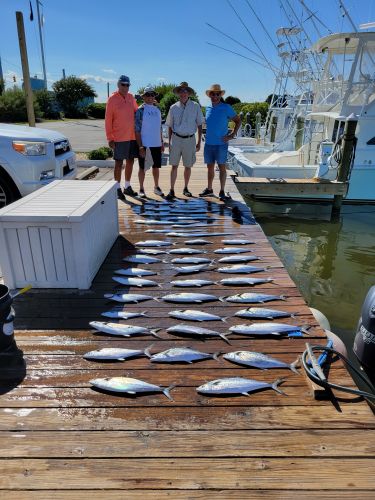 Thursday, September 30, 2021
Offshore from Oregon Inlet
Inshore from Oregon Inlet
We are ending September with another beautiful day on the water! The Offshore Fleet arrived back at the marina with catches of Wahoo, Yellowfin Tuna, Blackfin Tuna and Mahi Mahi! We also had releases of White Marlin and Sailfish! The Nearshore crew had another great catch of Spanish Mackerel with Ribbonfish, Bluefish and Albacore in the mix!
Congrats on your citations today: Kristina Herrmann (47.5lb Wahoo) and Michael Seaman (40lb Wahoo)!
Want to get in on the action? Come see us in the Ship's Store, give us a call 252.473.3906 or visit us online at www.fishpiratescove.com to book your trip today!