Welcome June!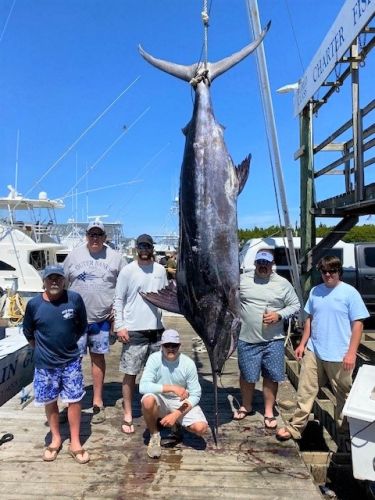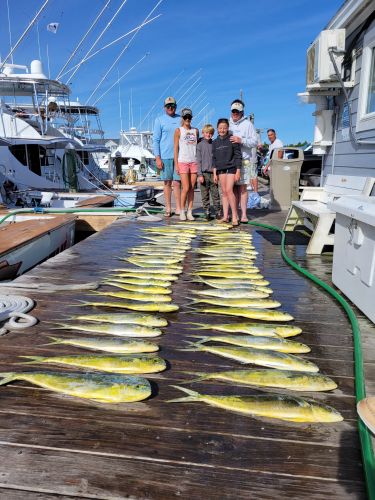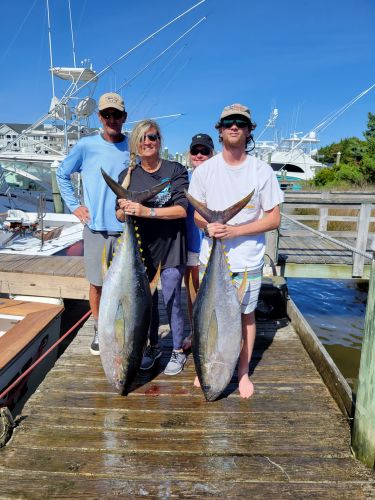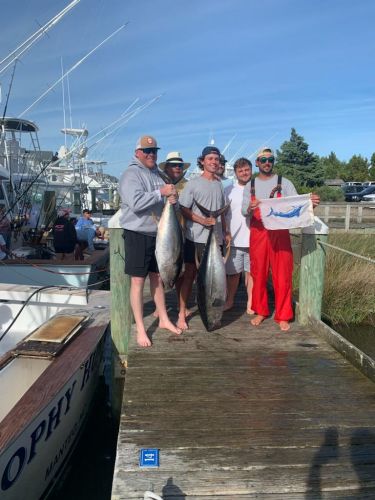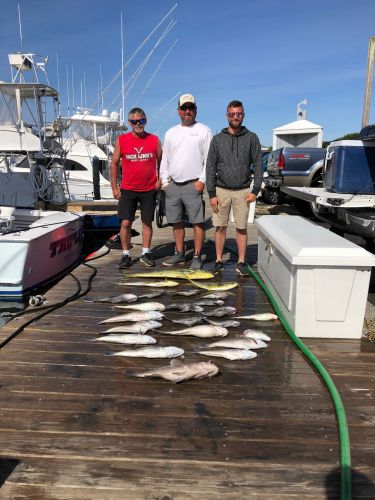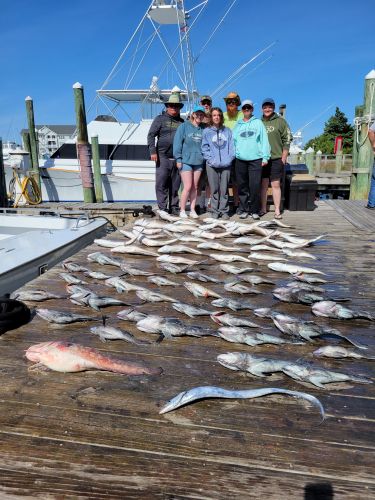 Offshore from Oregon Inlet
Inshore from Oregon Inlet
We kicked off June with a gorgeous day of fishing! Offshore Charters hit the docks with catches of Mahi Mahi, Yellowfin Tuna, Tilefish, Sea Bass, and Grouper!! Hog Wild brought in a 611lb Blue Marlin today! Pretty work guys!! Inshore, they reported catches of Spanish Mackerel and Trout!
Congrats on your citations today: Nathan Lavely (75lb Yellowfin Tuna), Denise Hall ((97lb Yellowfin), and Blake Webb (79lb Yellowfin), and Wilson Ebert (Blue Marlin release)!
Want to get in on the action? Come see us in the Ship's Store, give us a call 252.473.3906 or visit us online at www.fishpiratescove.com to book your trip today!