Wrapping July up With Some Shiny Ribbon!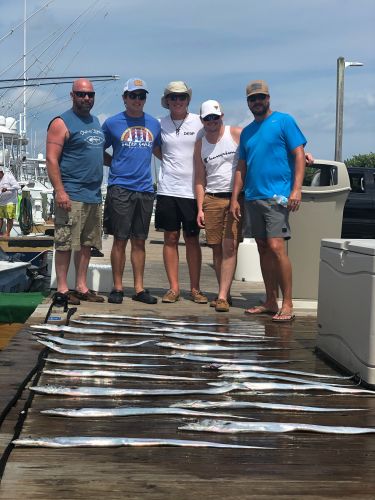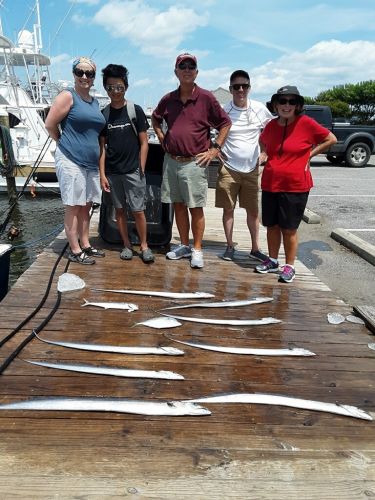 Offshore from Oregon Inlet
Inshore from Oregon Inlet
It is a beautiful day here at Pirate's Cove Marina!  Unfortunately, the ocean is starting to feel the effects of Isaias, keeping our Offshore fleet at the docks for the day.  Never worry, never fear!  The Nearshore and Inshore charters got it done for the fleet today, wrapping July fishing up with some shiny ribbons!  Ribbon fish were the catch of the day, along with catches of Spanish Mackerel and Moonfish.  Delicious Dinners for our anglers and another month is in the books!  The Dog Days of Summer are upon us; and we are gearing up for August!  There are lots of tournaments this month and the boats are busy. Speaking of which...our 37th Annual Tournament shirts are now available in store and online!  Stop by, grab a shirt and book yourself a charter!  If you haven't made your reservations yet, there are still some great opportunities for fishing now and into the Fall!!  Give us a call at (252) 473-3906 or Book Online - we'd love to hook you up!