Daily Fishing Report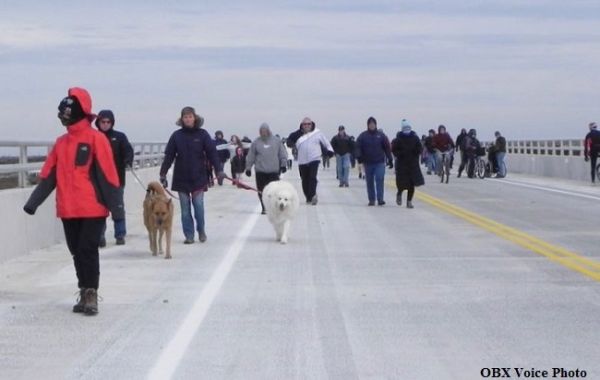 Sunday, February 10, 2019
Offshore from Oregon Inlet
Inshore from Oregon Inlet
Corolla to Nags Head Piers
Corolla to Nags Head Surf
Corolla to Nags Head Sound
In Summary:
Send all questions and pictures to info@twstackle.com
Surf Fishing Report:
Despite the wind chills were below 30 degrees the public showed at the Oregon inlet bridge to take a walk or ride a bike across the new Oregon Inlet Bridge before it opens sometime in the middle of Feb. Once the new Bridge opens the Bonner Bridge will be demolished. About 1000 feet of the Bonner Bridge will remain and converted into a fishing pier.
Pictures to watch event….
https://islandfreepress.org/outer-banks-news/community-bridge-day-in-pictures/
The winds are NE at 11 and the water temp is 45 degrees. Sunny, breezy, small messy swells.