Daily Fishing Report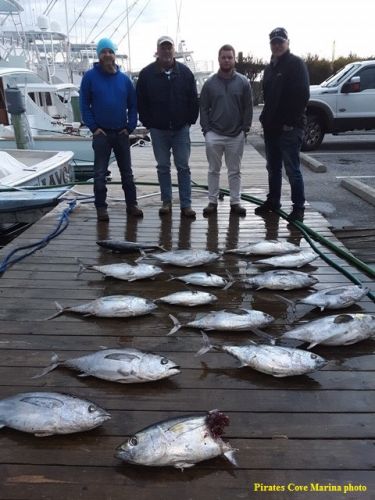 Wednesday, January 8, 2020
Offshore from Oregon Inlet
Inshore from Oregon Inlet
Corolla to Nags Head Piers
Corolla to Nags Head Surf
Corolla to Nags Head Sound
In Summary:
Send all questions and pictures to info@twstackle.com
Fishing Report:
There was a report of Blackfin catches yesterday. Seeing fish laid out on the docks was a good sight to see.
Kayak Fishermen are catching Bass from the ponds and canals.
No beach news.
The winds are SW at 13 and the water temp is 52 degrees. Sunny, light winds, flat Ocean.