Daily Fishing Report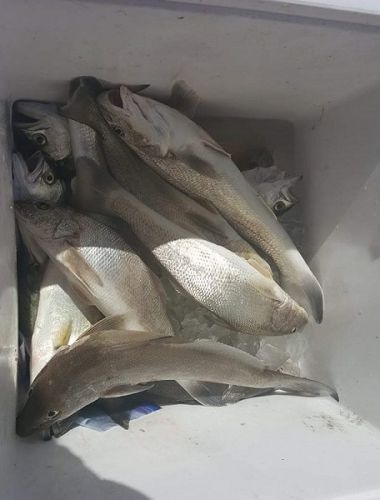 Tuesday, February 11, 2020
Offshore from Oregon Inlet
Inshore from Oregon Inlet
Corolla to Nags Head Piers
Corolla to Nags Head Surf
Corolla to Nags Head Sound
In Summary:
Send all questions and pictures to info@twstackle.com
Fishing Report:
It is a muggy and humid day.
Frisco reported a scattered Sea Mullet bite and the point had Sharks. That's not much news but more than I have had recently.
The winds are S at 15 and the water temp is 49 degrees. Cloudy, thunder storms, breezy, med swells.