Daily Fishing Report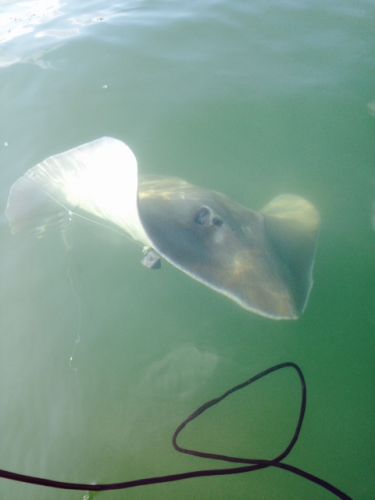 Offshore from Oregon Inlet
Inshore from Oregon Inlet
Corolla to Nags Head Piers
Corolla to Nags Head Surf
Corolla to Nags Head Sound
In Summary:
Send all questions and pictures to info@twstackle.com
Yesterday was so windy it made for a slow fishing day. Buxton had a few no keeper Drum and Blowtoads. Around the Frisco beaches were Blowtoads.
Two inshore boats fished yesterday and caught puffers and Shark.
One offshore boat fished and returned early with a few Yellowfin.
Jennette's Pier caught Skate and Dogfish.
There was a mistake made in my fishing report on Striper regulations.
Albemarle Sound-2 per person per day at 18" TL minimum until April.
The winds are SW at 12 and the water temp is 50 degrees.