Daily Fishing Report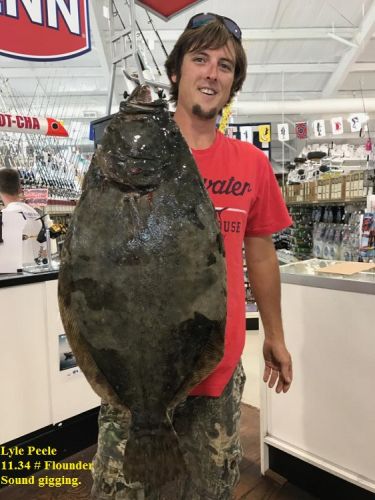 Offshore from Oregon Inlet
Inshore from Oregon Inlet
Corolla to Nags Head Piers
Corolla to Nags Head Surf
Corolla to Nags Head Sound
Send all questions and pictures to info@twstackle.com
In Summary:
Surf Fishing Report:
Bluefish are biting on all the beaches with metal and bait. Plenty of Sea Mullet with some citations. Spanish were biting in Buxton and Frisco. Bluefish, Sea Mullet, small Puppy Drum, Flounder and Trout on our beaches.
The winds are SE at 8 and the water temp is 68 degrees. Sunny, small swells, clear water, light winds.
Sound Fishing Report:
The Little Bridge on the Nags Head/Manteo causeway reported Trout and bottom fish.
Pier Fishing Report:
Avalon: Bluefish, Trout, Sea Mullet, Puppy Drum, and small Cobia
Nags Head: Puppy Drum, Black Drum, one keeper, Blues and Trout.
Jennette's: Spanish, Gray Trout, Pins, Spades, Sand Perch, Puppies and Bluefish.
Outer Banks: Puppy Drum, Flounder Bluefish and Spanish.
Inshore Boats/nearshore Report:
Nearshore caught Spanish, Bluefish and Cobia. Inshore caught big Drum and Cobia.
Offshore Boats Report:
The fleet caught a significant amount of gaffer Dolphin and limits of Yellowfin. Bigeye Tuna were caught, one mammoth size at 149 lbs.