Daily Fishing Report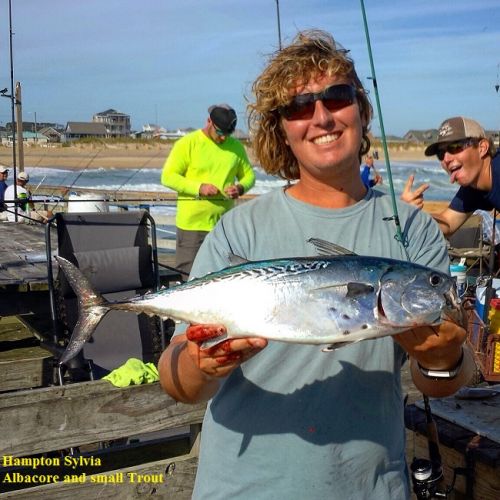 Monday, September 25, 2017
Offshore from Oregon Inlet
Inshore from Oregon Inlet
Corolla to Nags Head Piers
Corolla to Nags Head Surf
Corolla to Nags Head Sound
Send all questions and pictures to info@twstackle.com
In Summary:
Surf Fishing Report:
There were scattered Puppy Drum, Sea Mullet, Bluefish and small Trout on the beaches north of Oregon Inlet the weekend. There were some 22-24 in Puppy Drum caught beside the OBX pier yesterday.
The winds are NE at 20 and the water temp is 76 degrees. Mostly sunny, windy, large swells.
Sound Fishing Report:
The Little Bridge on the Nags Head/Manteo causeway reported Stripers, Black Drum, small Flounder, small Puppies and a few keeper Trout.
Pier Fishing Report:
Avalon: Bluefish.
Nags Head: Slow this morning but caught reds yesterday and night as all piers did.
Jennette's: Small Trout.
Outer Banks: Small Trout, Black Drum, Bluefish and Sea Mullet.
Inshore Boats/nearshore Report:
Fishing inshore is the only game in town the last several days for the boater and it is good fishing. Fishing the inlet and the sound caught limits of Trout, good catches of Drum, nice size Stripers (next week you can keep them) and some Flounder.
Offshore Boats Report:
No report.