Drum Are Showing up!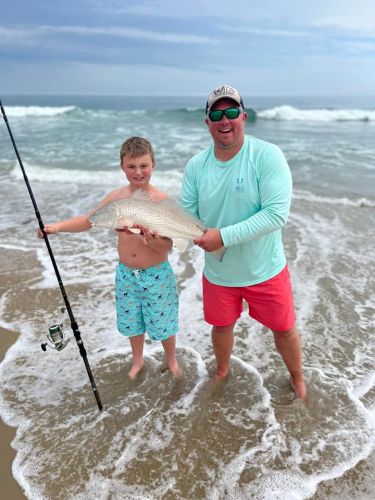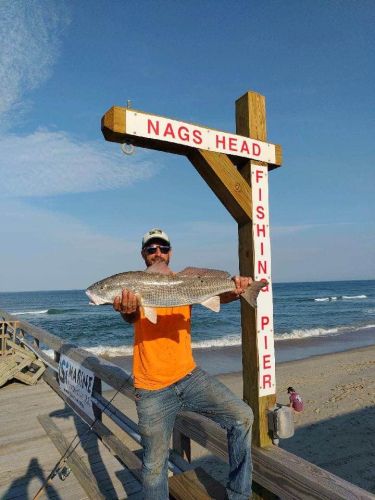 Corolla to Nags Head Piers
Corolla to Nags Head Surf
Corolla to Nags Head Sound
Ocracoke Surf
Drum are finally starting to show up here in Nags Head! Gretchen Schindler sent in pictures of Tucker Schindler (10 years old) from Verona VA with some nice ones caught today in South Nags Head! Hopefully they'll stick around for some more nice weather coming later in the week! 
We have begun hearing reports of Puppy Drum, Trout, and Black Drum on the sound side from Little Bridge, and boats fishing near the inlet! Lawrence Benner continues to stay locked in on the Big Speckled Trout on the western side of the sound. 
There has been some Puppy Drum and Shad caught from the piers the last couple days. We received a picture of Jimmy Hart with a nice one caught from Nags Head Pier on Friday!
Offshore, boats have reported Bluefin Tuna, Blackfin Tuna, King Mackerel, and Wahoo.