Fishing Report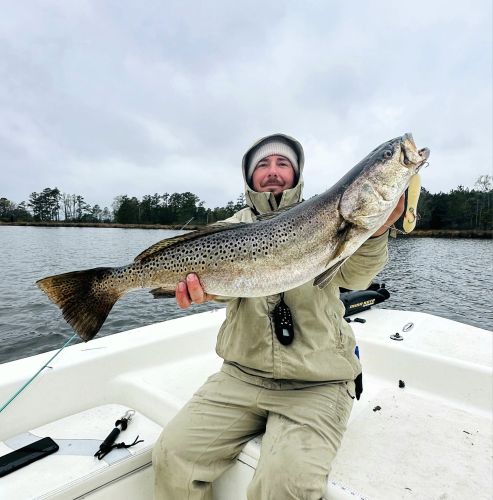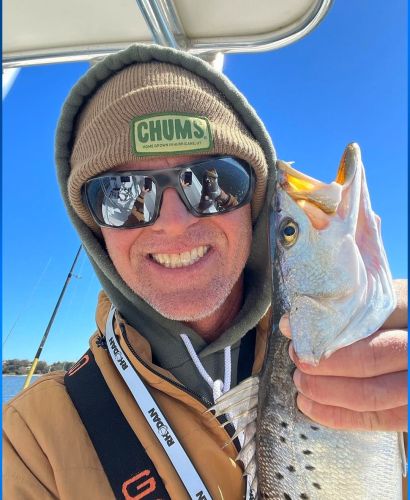 Corolla to Nags Head Sound
Offshore from Hatteras Inlet
Hatteras Surf
Hatteras Sound
Lots of Big Trout being caught this past week! Our friend Lawrence Benner @twitch_carolina stopped in the shop today and filled out three release citations, including one that was 30 inches! Some nice Trout and Puppy Drum have been caught from Little Bridge to Long Shoal, and further towards the western side of the sound! 
Surf fishing is finally starting to pick up. There was a good bite of Puppy Drum and Overslot Drum down at the point on Friday. We have heard reports of Puppy Drum scattered from down south on Ocracoke as far north as Ramp 4 at Oregon Inlet, however the best of it still seems to be further south! Along with the Drum we have received reports of a few Blowtoads, Bluefish, and plenty of Sharks down south around Hatteras. 
Offshore has been tough with the never ending heavy winds, although the few boats that made it out this past week did find plenty of Bluefin!