Good Amounts of Bluefish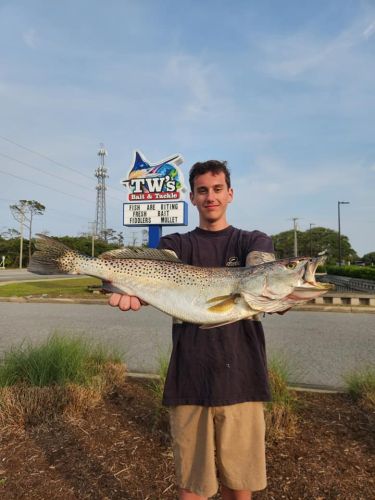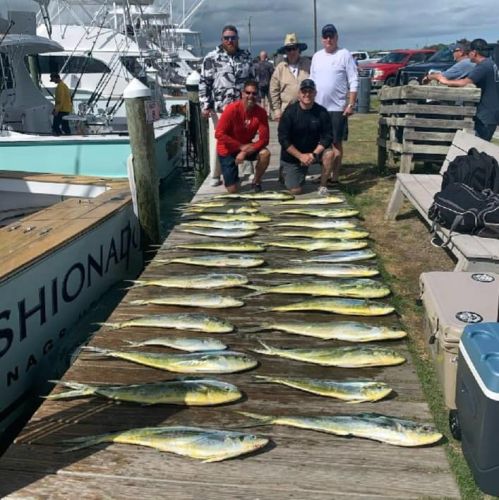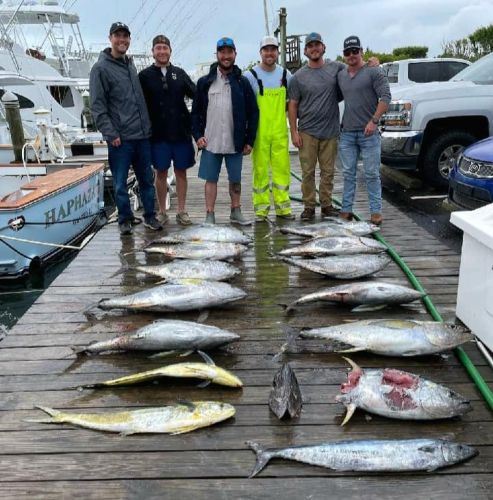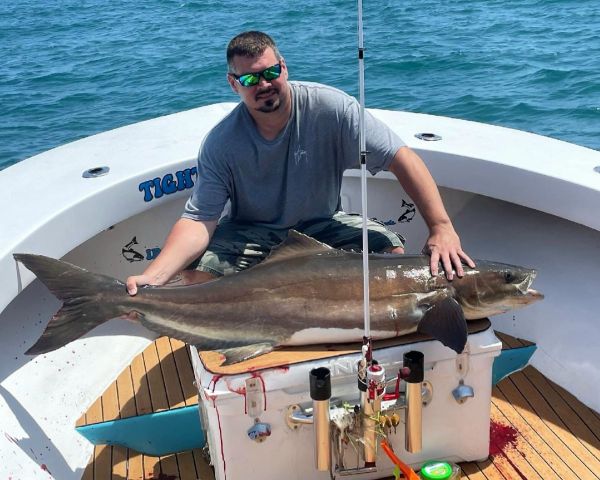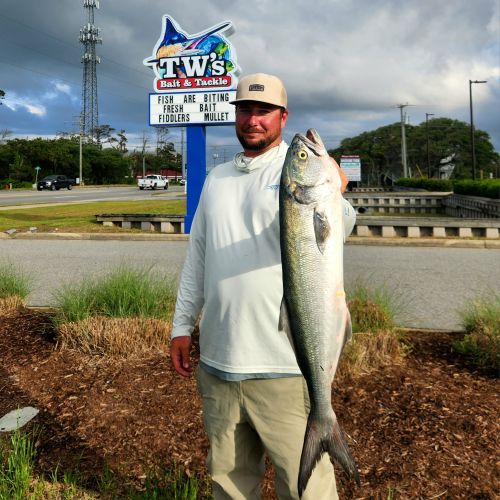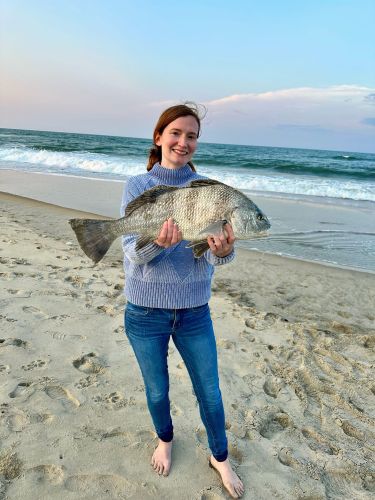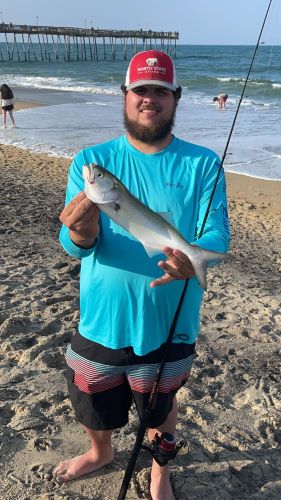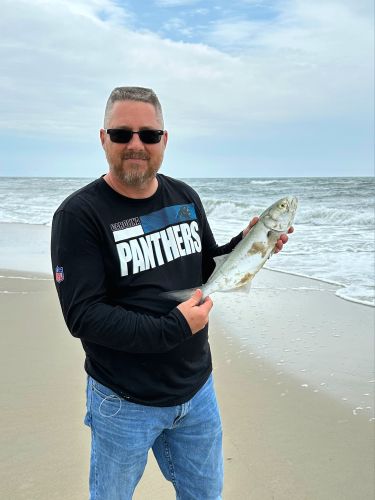 Offshore from Oregon Inlet
Corolla to Nags Head Piers
Corolla to Nags Head Surf
Corolla to Nags Head Sound
Some really nice fish have been caught the last few days! Yesterday shop employee Josh Mallory caught a 26.5 inch 5.9lb Speckled Trout on a Johnson gold spoon! The current leader in our Speckled Trout Tournament Lawrence Benner stopped by to weigh a 5.36lb Speckled Trout he had alive in his livewell to be later released! Plenty of Drum and Speckled Trout on the sound side near the inlet as well as some good size Sheepshead showing up at the Bonner Bridge!
Offshore has been very good lately. Although it has been a little rough out there boats have been finding good numbers of Dolphin, Yellowfin Tuna, a handful of Wahoo, and a few Big Eye Tuna.
From the surf, anglers have reported good amounts of Bluefish, Black Drum, Sea Mullet, and a few Black Drum from the northern beaches. Down south there has been Bluefish, Spanish Mackerel, Pompano, Sea Mullet, and a handful of Big Drum. 
The piers had a good run of Bluefish and Spanish on Got-cha Plugs yesterday afternoon. Nags Head Pier also reported a 38 inch cobia.