New Spring Trout Tournament Leader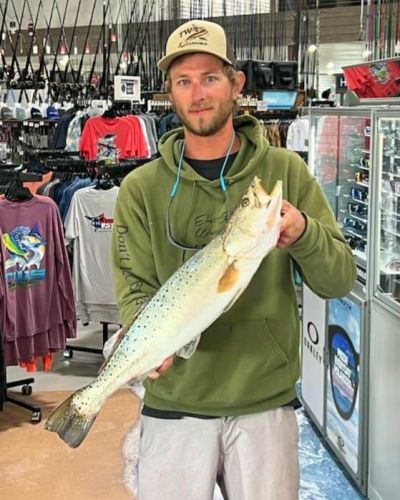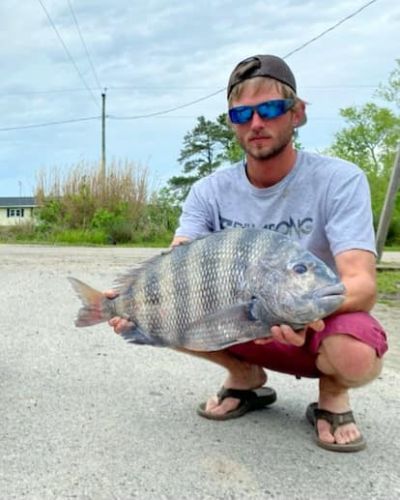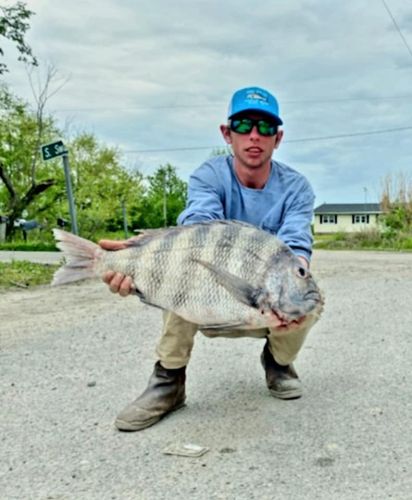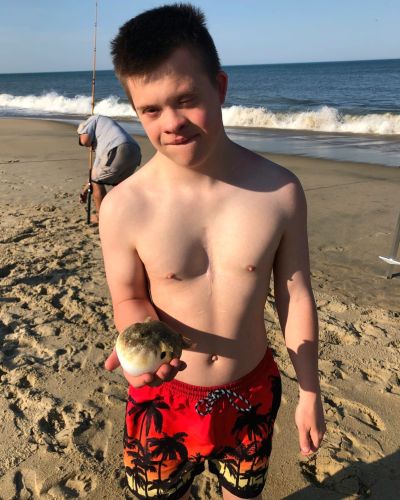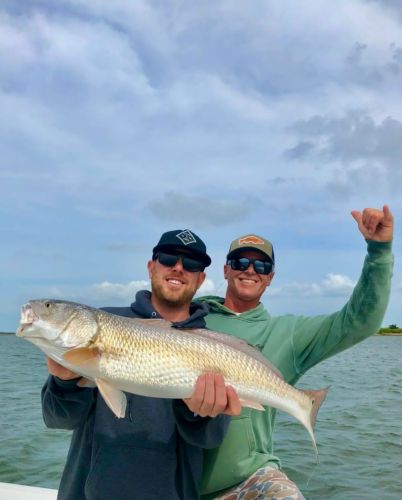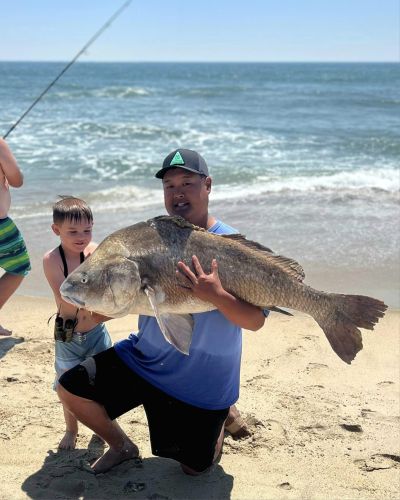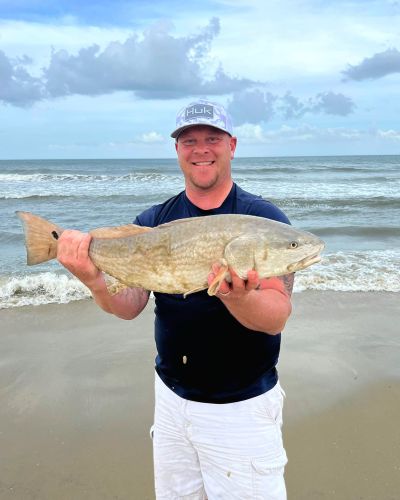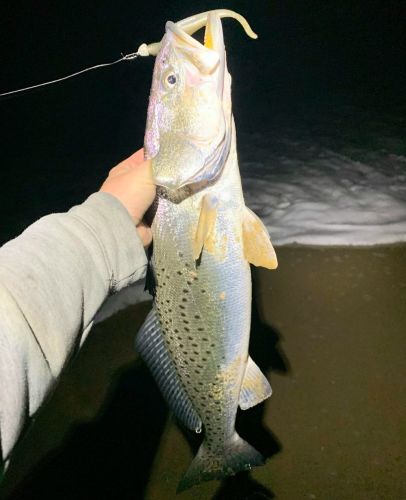 Offshore from Oregon Inlet
Inshore from Oregon Inlet
Corolla to Nags Head Piers
Corolla to Nags Head Sound
Inshore from Hatteras Inlet
New Spring Trout Tournament Leader!!
William Wright, who currently leads the TW's Coastal Angler series, stopped by to weigh in a 30" 6.27lb Speckled Trout! Fishing continues to be good with lots of Puppy Drum, Sea Mullet, Puffers, and a few Trout in the surf. Garret stopped by this morning on the first day of his honeymoon to pick up some rigs and bait and went out and caught a beautiful 30 inch Drum in the surf!
The piers have been reporting similar catches as the surf with Trout in the mornings, Puppy Drum, Black Drum, Puffers, and a few Sea Mullet through the day. Jennettes Pier is reporting 58° ocean temps today!
The nearshore boats down in Hatteras have been crushing the big Sheepshead for the past week. We have a new first, second, and third place Sheepshead, for the tournament. First place is Joe Snider with 12.51lbs, Second is William Wright with 11.29lbs, and Daniel Stuart is in third with 10.70lbs.
On the sound side, anglers are still finding plenty of Trout, Red Drum, Black Drum, and Bluefish. The Red Drum have been all over the flats around Oregon Inlet this spring. Hopefully, the bite continues after this small cold front!
Offshore fishing has been very good the last couple of days with boats reporting Yellowfin, Blackfin, Dolphin, King Mackerel, and Wahoo.