Surf Has Been Very Rough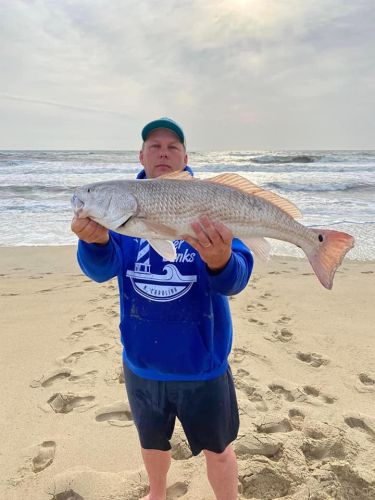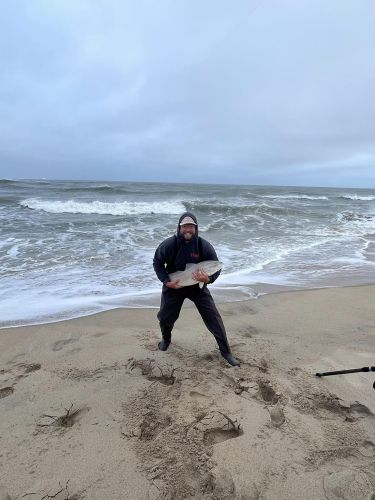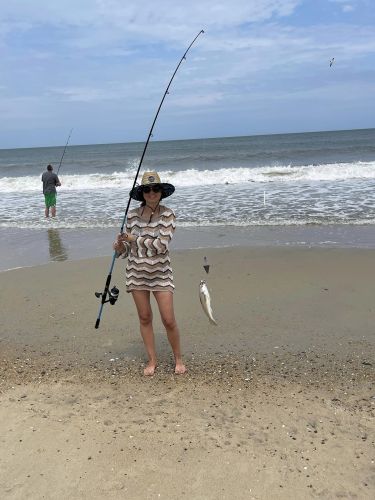 Corolla to Nags Head Piers
Corolla to Nags Head Surf
Corolla to Nags Head Sound
Hatteras Surf
The sun is finally out, and the wind has begun to lay down! Fishimg should be good this week as the weather continues to improve. We may have a few showers Tuesday or Wednesday, but the fish are already wet, and we offer the full lineup from Grundéns to keep you dry!
The surf has been very rough. However, down south from Cape Point to Hatteras, anglers have braved the conditions and been rewarded with Bluefish, Sea Mullet, and a handful of Big Drum.
Good reports of Sheepshead from the Bonner Bridge Pier as well as some Bluefish and Black Drum. Once the ocean calms down, the Bluefish and Spanish Mackerel bite should be very good on the ocean side piers!
Sound side fishing has been the best thing going the last few days and should improve as the week goes on. We have heard reports of Speckled Trout from behind the lighthouse as far north as the Wright Memorial Bridge as well as plenty of small Bluefish. We had one customer come in the shop yesterday and reported a good Bluefish bite from the Little Bridge!
There's not much to report from offshore but wind and waves. Hopefully, the swell lays out tomorrow, and the fleet can make it out and see what's out there!