TW's Daily Fishing Report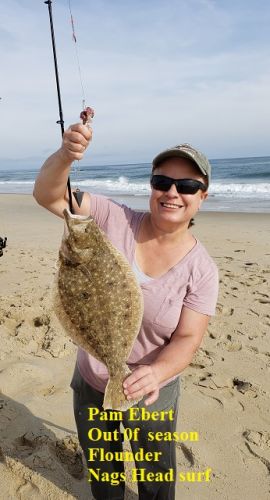 Thursday, October 29, 2020
Offshore from Oregon Inlet
Inshore from Oregon Inlet
Corolla to Nags Head Piers
Corolla to Nags Head Surf
Corolla to Nags Head Sound
In Summary:
Send all questions and pictures to info@twstackle.com
Surf Fishing Report:
There was a report of some Sea Mullet, Bluefish and Blow Toads scatered on the Island..
We have Puppy Drum, Trout and Puffers.
We have had a couple of gorgeous days but gorgeous is coming to an end tonight. We have wind advisory for tonight and NW tomorrow with rain and high gust.
Sound Fishing Report:
The Little Bridge on the Nags Head/Manteo causeway reported slow with a few Drum and Trout.
Pier Fishing Report:
Avalon: Trout, Drum and small Bluefish.
Nags Head: Mullet, Black Drum, Trout and Bluefish.
Jennette's: Bluefish, Sea Mullet, Spot, Puffers and Trout.
Outer Banks: Spot and Bluefish.
Inshore Boats/nearshore Report:
Nearshore trolling boats caught Spanish and Bluefish. An Inlet charter caught Trout and Sound fishing is fair reporting Trout and Drum.
Offshore Boats Report:
The charters had a big Dolphin bite with them limiteing out. Yellowfin and Blackfin were plentyful and some Wahoo were caught.
The winds are SSW at 11 and the water temp is 68 degrees. Mostly cloudy, breezy, flat Ocean