Wednesday Fishing Report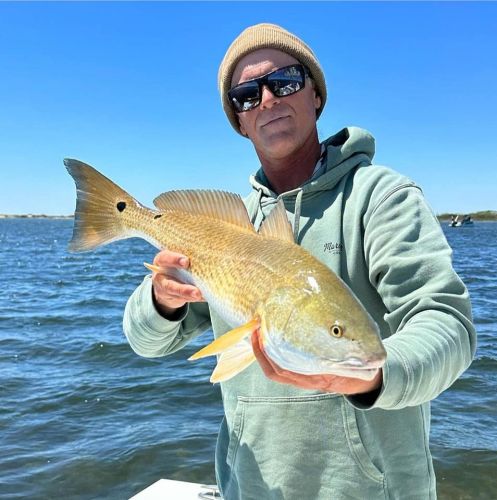 Wednesday, April 19, 2023
Offshore from Oregon Inlet
Corolla to Nags Head Piers
Corolla to Nags Head Surf
Corolla to Nags Head Sound
Offshore from Hatteras Inlet
Hatteras Piers
Hatteras Surf
Hatteras Sound
Offshore from Ocracoke Inlet
Ocracoke Sound
Fishing continues to be great! From Bass fishing in the rivers to Tuna fishing in the Gulf Stream anglers have been having lots of luck. In the surf, there are good reports of Trout and Puppy Drum early in the morning and just before dark on both jigs and bait. Some Sea Mullet began showing up in South Nags Head as well as some good size Blow Toads. Down south the Big Drum finally decided to show up in good numbers at the Point last night along with
plenty of Sharks. There have also been good reports of Bluefish, Black Drum, Puppy Drum, Sea Mullet, and a couple of Sheepshead in the surf south of Avon!
The piers have had similar reports as the Surf with Trout and Puppy Drum in the early morning as well as some Sea Mullet, Blowtoads, Skates, and Shad throughout the day.
In the sound, the Drum fishing on the flats continues to be outstanding, with some large schools of overslot fish being seen! Along with the good drum fishing, anglers are catching some nice Trout, Bluefish, and a few Black Drum. We heard of a few nice Trout from the Little Bridge the past couple of days as well as a few Puppy Drum and Shad.
Offshore the boats are still seeing good catches of Yellowfin Tuna with the occasional Wahoo.
If you want us to share your photos or feature them on our fishing report, you can tag us on Instagram @twsbaitandtackle or send your photos to via email to:
info@twstackle.com